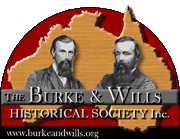 Burke & Wills Historical Society
www.burkeandwills.org
Richard Cork
Bob Forsyth
Rick Hunter
Robin Hill
Dr Walter Hesse
Yvonne Hill
David Hillan
Gary Fischer
Ian Andrews
Dr Beverley Woods
John & Prue Hasler
Dusty Miller
Teresa Jackson
Robbie Dare

---
SUPPORT CREW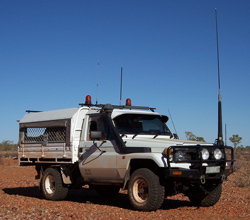 Annie Fishburn
Garry Fischer
---
LANDOWNERS & PASTORAL COMPANIES
Thank you to the many landowners and Pastoral Companies who have been very gracious in granting me access to their properties.
Dave Phoenix would like to remind all tourists, travellers and outback visitors that many historical sites are on private property.
Permission must be sought before entering private land.
---
---


Dave is a postgraduate research student at
James Cook University
jcu.edu.au
Supervision by Dr Jan Wegner
---
COMMUNICATIONS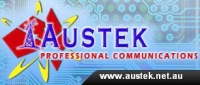 Austek Communications, Cairns
austek.net.au.


Codan Limited
codan.com.au

---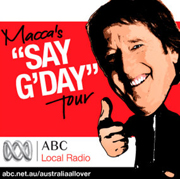 Dave's walk on ABC Radio
LISTEN HERE
---
Peter Fishburn
Roy & Dorothy Phoenix
Craig Patman
Grant Buckle
---
Dr Walter Hesse
we-do-I.T.
a GeoSpatial Information Technology Service Provider
www.we-do-it.com.au
---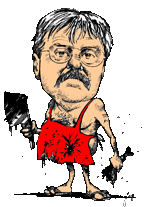 Dusty Miller and Teresa Jackson
The Birdsville Bakery
birdsvillebakery.com
---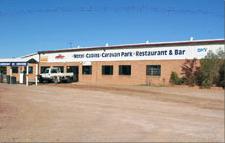 Robbie Dare
The Simpson Desert Oasis, Bedourie.
---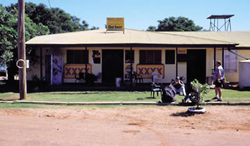 Bill Johnston
The Duchess Hotel, Duchess.
---
Diamantina Shire Council


Campaspe Sire Council


Swan Hill Regional City Council

Balranald Shire Council