So all men come at last to their Explorers' Tree,
Whereon they carve their valediction to the world.
Whether as they, we explore a continent,
or are content to explore ourselves,
we find that mysterious centre,
that vast and utter loneliness, which is the heart of being;
'Burke & Wills' by Ken Barratt.
Published in A Book of Australian Verse, Melbourne, Oxford University Press, 1956. pp.153-154.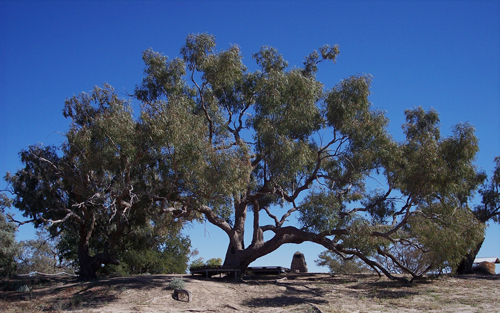 The Dig Tree